We absolutely loved Ashley Woodson Bailey's super moody, dark wall that gave her room an intense pop. She created a gorgeous line of wallpapers with her very own floral photographs, and we were so inspired by the result! These wallpapers give any room a smoky but sharp appeal, and, since smoky design is so on trend right now, we picked our favorite smoky products so you can boost your own room (besides Ashley's wallpapers, of course)!
These goodies are fun additions to any room and the colors are rich and deep. Ashley used dark on dark, and it ended up looking chic and clean, so don't be afraid to bring together a few moody, smoky items in your space! And when layering many darker colors, follow Ashley's lead by bringing in some bolder pops of color. Biggest Tip: When going dark, you don't need to go black! Dark purples, greens, or blues do the trick, and can subtly bring color into the space.
Some other rooms we featured that follow the same trend that might strike your fancy?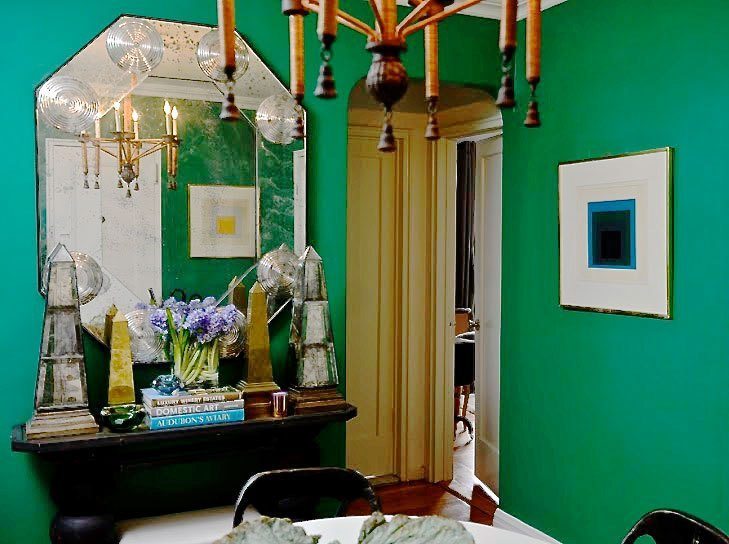 An Emerald Entry by Design Talent Ashley Darryl