THE SPACE
We can't believe this is the last of four: we've finally reached Shannon's final design for our Lowe's Master Bathroom! For this fourth bathroom version, Shannon breathed modern life into a timeless space with vibrant colors, playful accents and wow-worthy details that simply blew us away in a "spring clean" aesthetic.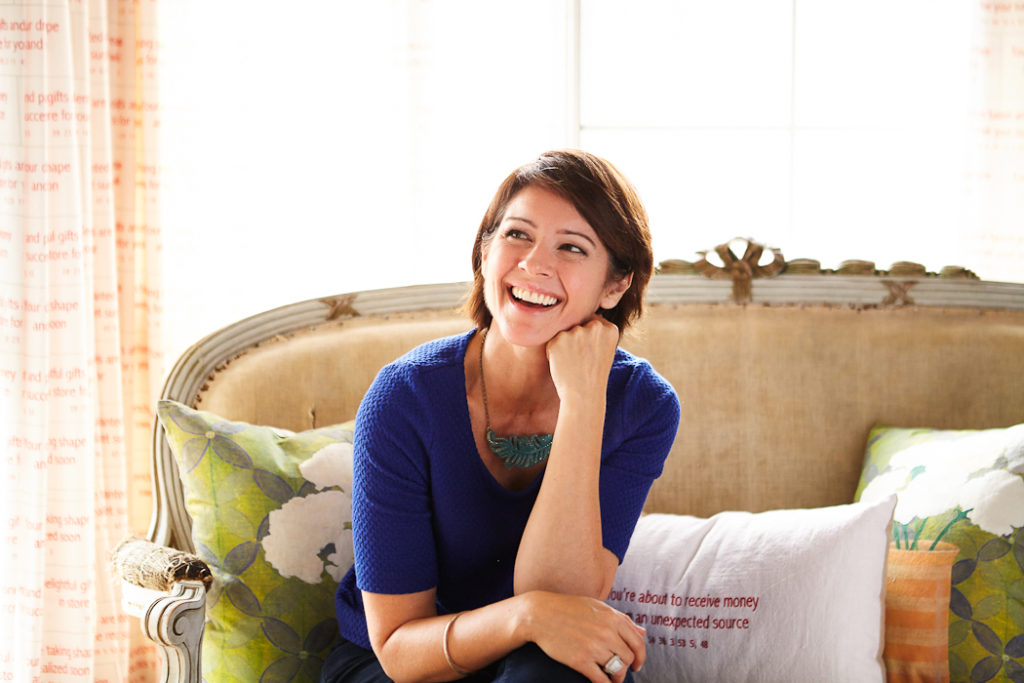 SaveSave
SaveSave
Here, Shannon gives a glimpse into her design mind through her own words:
The Mood
"Neutral materials and finishes in bathrooms seem to beg for gorgeous color on the walls and accessories to bring your personal style to the space. Use colors that make you look good and feel good every morning, and don't be afraid to use unexpected objects in surprising ways.
To add definition, color and dramatic impact to this room, I started with clean white paint for the walls, something like Kelly-Moore Cloud White and then bright Bursting Lemon yellow on the ceiling and Light Out, a velvety rich black for the trim and doors."
The Accessories
"I then filled the room with quirky personal things like a collection of floral paintings from all different eras, a colorful Turkish Kilim rug, a shaggy brass and sheepskin stool, and handmade vessels to keep things organized on the counter. I also like to put Moroccan tea glasses in the windowsill with small candles for sparkly colorful detail morning and night."
SHOP
Love anything you see? We have a detailed BUYING GUIDE of everything from this room so you can easily re-create the look in your own house.
BONUS: Sarah Dickinson, the beloved blogger from Sarah's Book Shelves, has picked the books in this room to completely fit the design and mood! We love reading as we lounge in a tub, so check out the cool books that Sarah chose for the room based on the design! It is a trip to see how her mind works, and she always picks the best reads – so brilliant!
BEHIND THE SCENES
From the amazing art pieces (some of her own that you can snag in the buying guide!) to the jaw-dropping color on the ceiling (we love how she brought a hue up there!), watch this video to learn more about Shannon's design choices and why we think they work so well!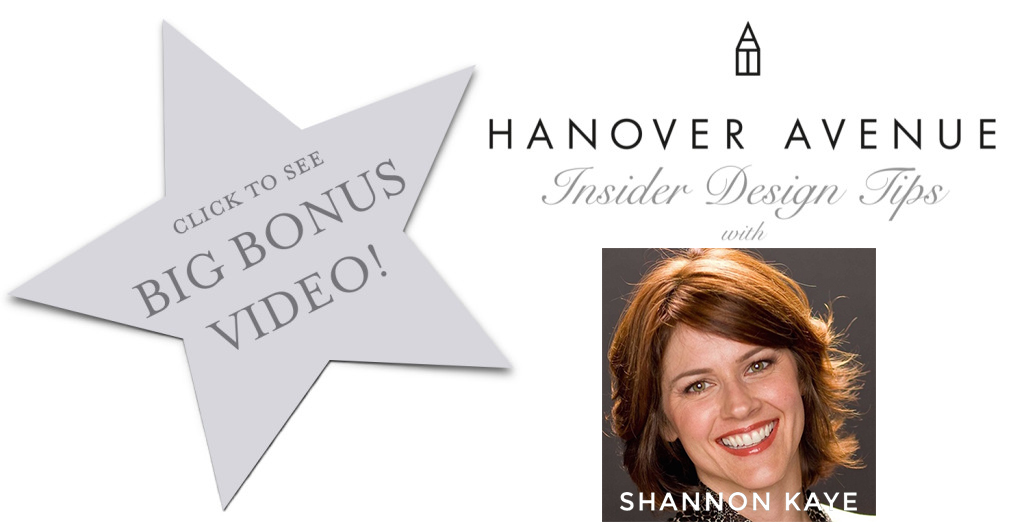 SaveSave
SaveSave
MAKE IT YOUR OWN
Our biggest wish is that you get to experience the thrill of designing flawless rooms without the worry of design missteps. That's why we have made it so easy to Become Your Own Designer – no matter what your room layout! Just click "Explore This Room" (in upper right corner) to get started: 
1. BUYING GUIDES with clickable links to stores of everything you see. Now you can easily buy anything you love through stores and websites you trust!
2. DESIGN GUIDES with room planners and templates to get this look in your own floorplan. We show you exactly how we do it – It's So Easy!
3. HOW TO VIDEOS and more!
xoxo
Anne