MAKE IT YOUR OWN
It's so easy to recreate this look no matter your floor plan! "Become Your Own Designer" and experience the thrill of designing flawless rooms without the worry of expensive design mistakes. Just click "Explore This Room" (in upper right corner) to get started, it's as easy as 1, 2, 3 ! 
1. Choose
Yay! You found a room you love on Hanover Avenue! There are many more to choose from too!
2. Plan
DESIGN GUIDES with room planners and templates to get this look in your own house – it doesn't matter if your floorplan is not the same! We show you exactly how we do it – It's So Easy! If you love paper dolls, you will LOVE this!
3. Shop
Love anything you see? We have a detailed BUYING GUIDE of everything from this room so you can easily re-create the look in your own house using stores and websites you trust!
THE BIG REVEAL
We have a story about one of our own: a Southern girl living in New York! Remember our first commissioned room on Hanover Avenue? Well, this is our second, and we had a blast shifting from Dallas to The Big Apple! A smart, energetic and feminine Birmingham native (turned Manhattan executive!) asked us to help bring life and the illusion of more square footage to her Gramercy Park apartment. Space is always a commodity in New York City, so our goal was to create three distinct rooms while introducing a strong Southern design aesthetic to make our reader feel more at home.
Watch as she sees what her space will become for the very first time! ((melt))
BEFORE & AFTER
Our fabulous Southern reader had one key request: to impart a feeling of the "outdoors in" using her favorite colors (green and yellow) while echoing her southern heritage. Well, take a peek at these three Before & After images by sliding the arrow! Mind BLOWN!
6 TIPS ON HOW TO GET THIS LOOK
1. If you need to stretch the budget, only use wallpaper on accent walls by the front door and behind the bed. It delineates space and creates drama without breaking the bank! Then paint the remaining walls a shade that is color-matched from the lighter notes of the wallpaper. We have used this magic trick more than once!
2. As with blue, don't be afraid to mix greens! Endless shades of green effortlessly flow into a seamless scheme because our eyes have evolved to see all hues of green in harmony – like a forest or shade garden!. BEST: We love that this reader requested green because unlike blue, this color can be both energizing and calming depending on your mood!
3. Don't be afraid to use black lamp shades, especially in a room with lighter colors. Not only do they add drama, but they often help balance other black elements. In this case they balance the black hole of the television, and in this room they balance the black hole of the fireplace. Design Magic!
4. When you have a small space without loads of natural light, use huge mirrors. They bounce light around, give an expansive feel and create the illusion of more windows. See this trick used in a tiny room! (This was one of our first stories ever on Hanover Avenue–oh how far we have come!)
5. Televisions can become a black hole in a room…but not if it's balanced with art! By placing bold art across from a TV, it not only gives a needed vibrant touch, it also creates balance in the room! See this trick again here!
6. Lastly, if you're a Sex and the City fan, you'll love this space–it's almost identical to Carrie Bradshaw's apartment! Though intimate in square footage, we created three different "rooms" despite the open floor plan! The key way we did this is by using the sofa's L-shaped back to serve as a wall! We dive into this trick deeper in our video tutorial, but here is another example of this design tick in action!
THE COVETED DETAILS
Thanks to key elements from our favorite southern artists and textile designers, we were LITERALLY able to bring Southern style into a New York apartment for a lovely collaboration.
The wallpaper in the bedroom and the entryway comes from one of our favorite local Virginia artists, Lindsay Cowles! It's a beautiful textile inspired by one of her original oil paintings. We love how it introduces the softest greens through a modern twist on a very southern damask pattern. Love!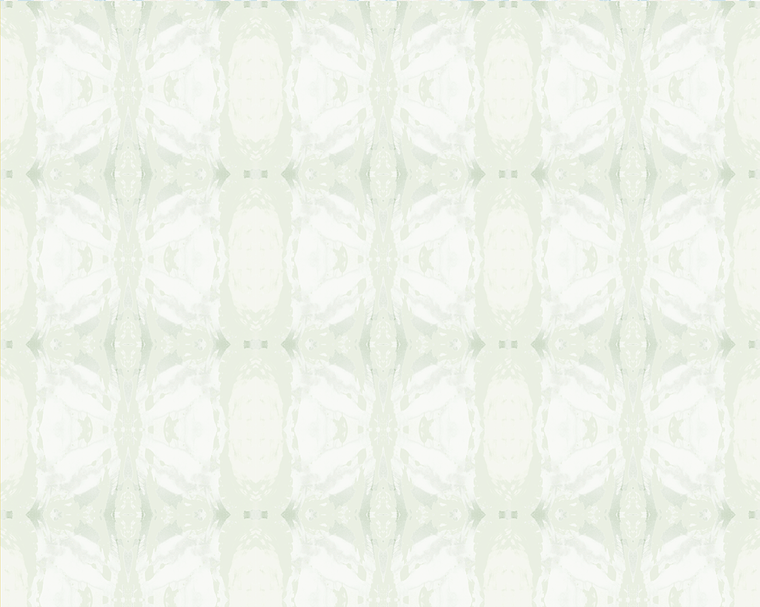 We balanced this wall covering with Virginia-based Sunny Goode's stunning tree prints to anchor the space and add needed color and character.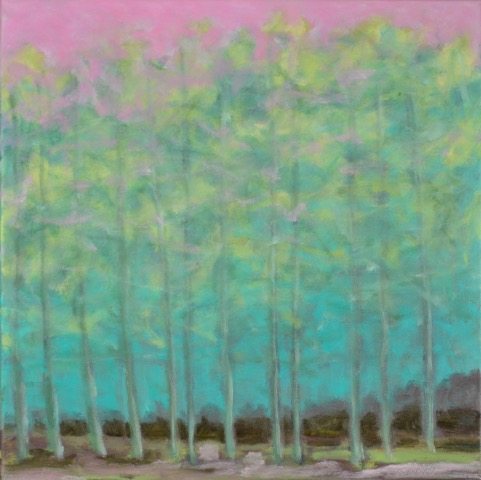 Amanda McCauley makes the most amazing floral art with pressed, dried flowers! Because our reader loves to cook, we wanted to couple her interests with a stunning (and very charming) art tradition.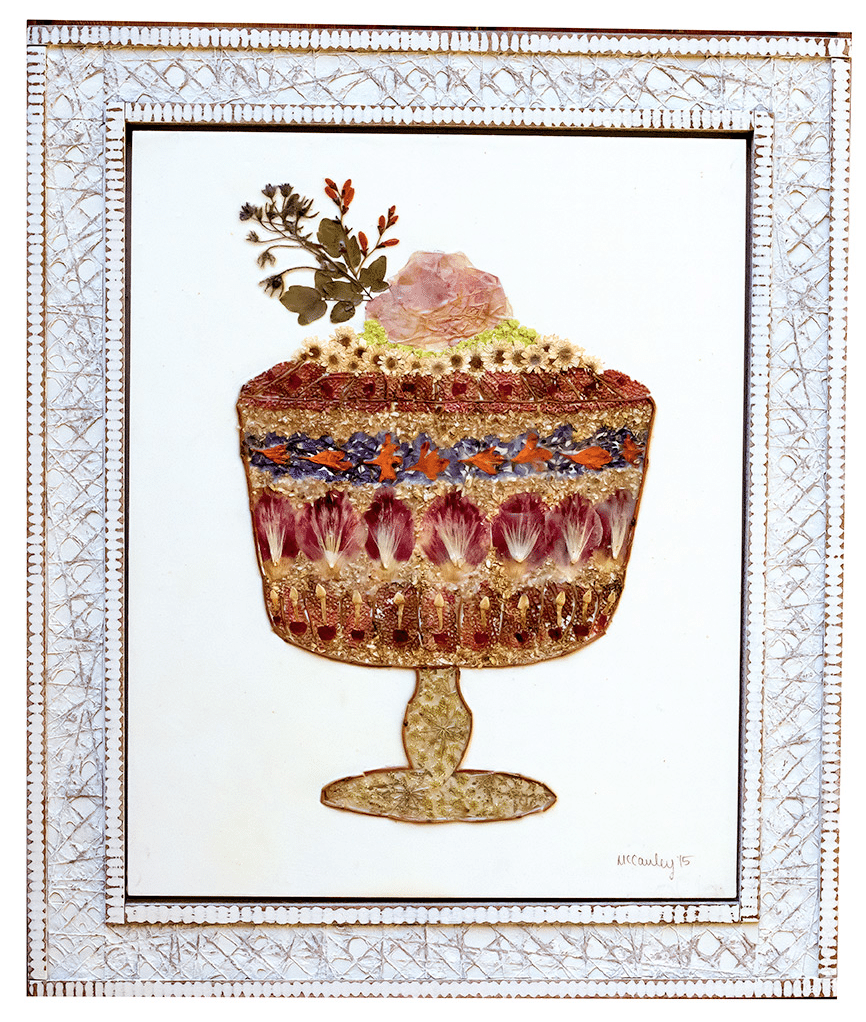 To bring a bit of Birmingham to the big city, we commissioned Richmond, Virginia's own Huger Embroidery to create a special pillow featuring our reader's hometown skyline. WOW! Instant heirloom!!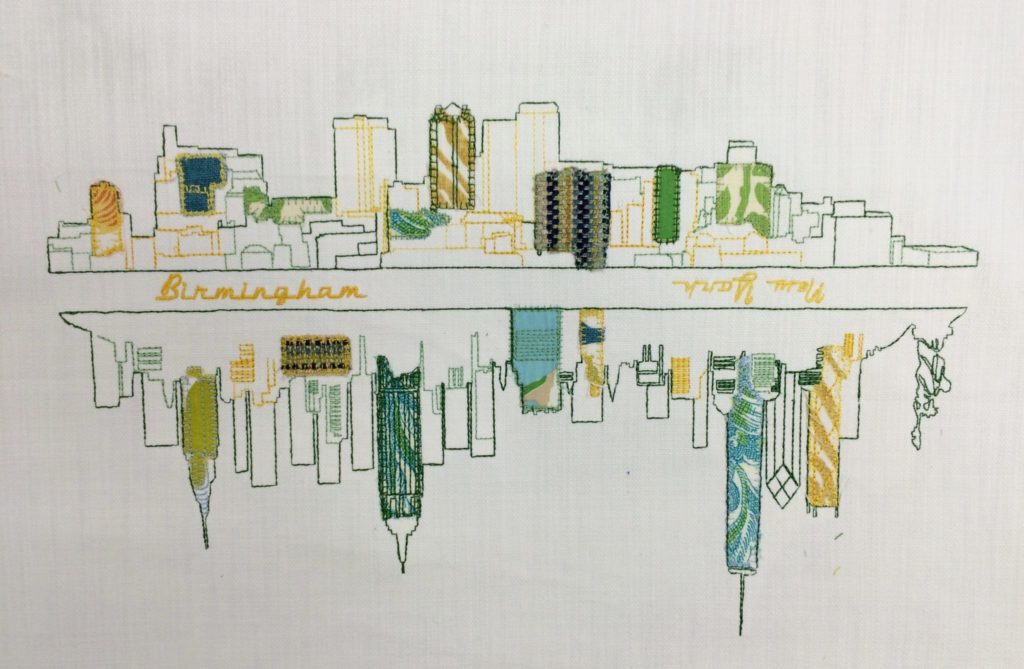 We used the newly launched Interior Canvas Home fabric from a beloved Nashville interior designer, blogger and entrepreneur, Anna-Kristin Yarbrough to make a custom headboard and bedskirt! This fabric is crazy chic and a crazy great price!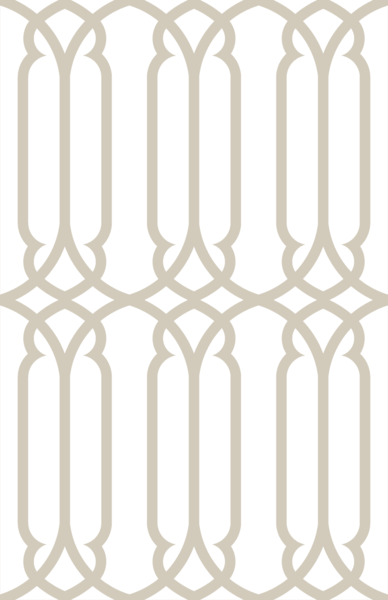 And of course, because our reader loves to cook, we had to introduce her to a food blogger we adore, Chris Scheuer, mastermind behind Cafe Sucre Farine! This recipe for lemon bread is to die for…Obviously…Chris creates the magic in North Carolina!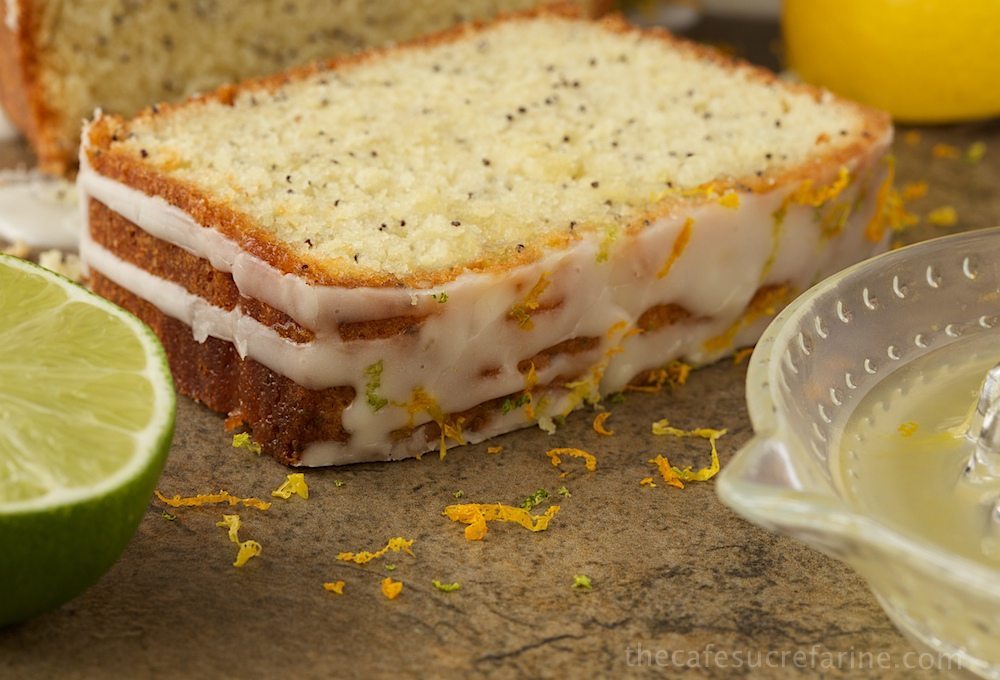 SaveSave
SaveSave
BEHIND THE SCENES
BLOOPER REEL
Have a blast re-creating this cheerful, feminine and classic space within your own four walls!
Happy Shopping!
1. BUYING GUIDES with clickable links to stores of everything you see
2. DESIGN GUIDES with room planners and templates to get this look in your own floorplan
3. HOW TO VIDEOS and more!
xoxo
Anne