THE SPACE
What was once a spa has now transformed into a seafaring master bathroom with a story to tell! Elevating a nautical theme with rich vintage twists, Shannon created a look that's bold and daring, yet effortlessly refined and can appeal to both men and women. A true example of how beginning with a classic design and timeless finishes can lend itself to any look!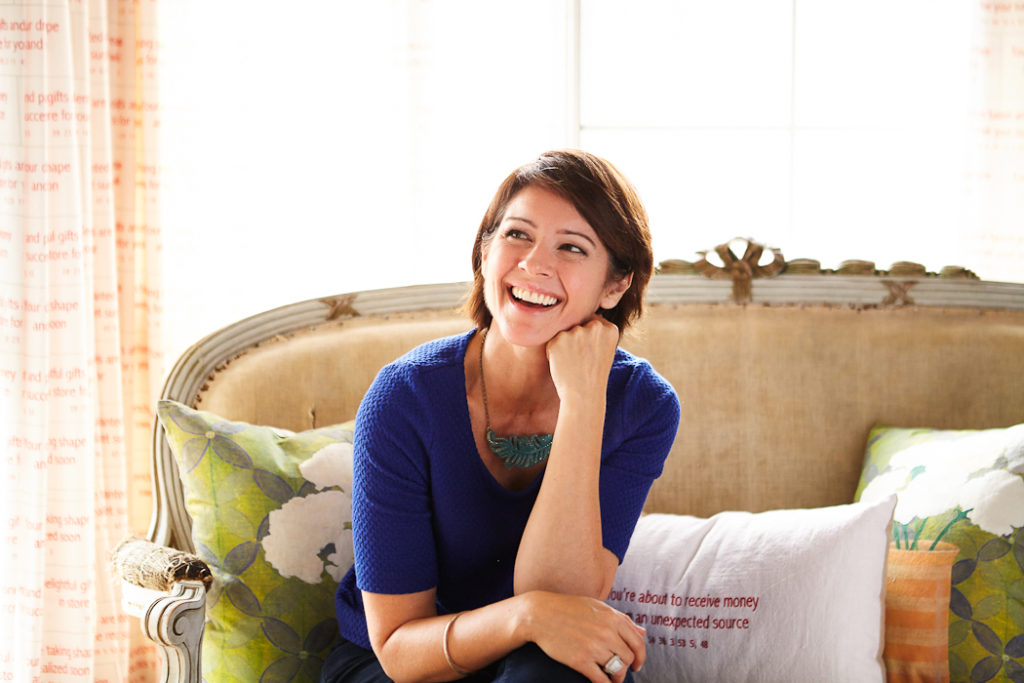 When Shannon showed us this bathroom, we felt like kindred spirits because Anne and her designer partner Courtney Cline created a bathroom with a similar vibe a decade ago in Austin, TX!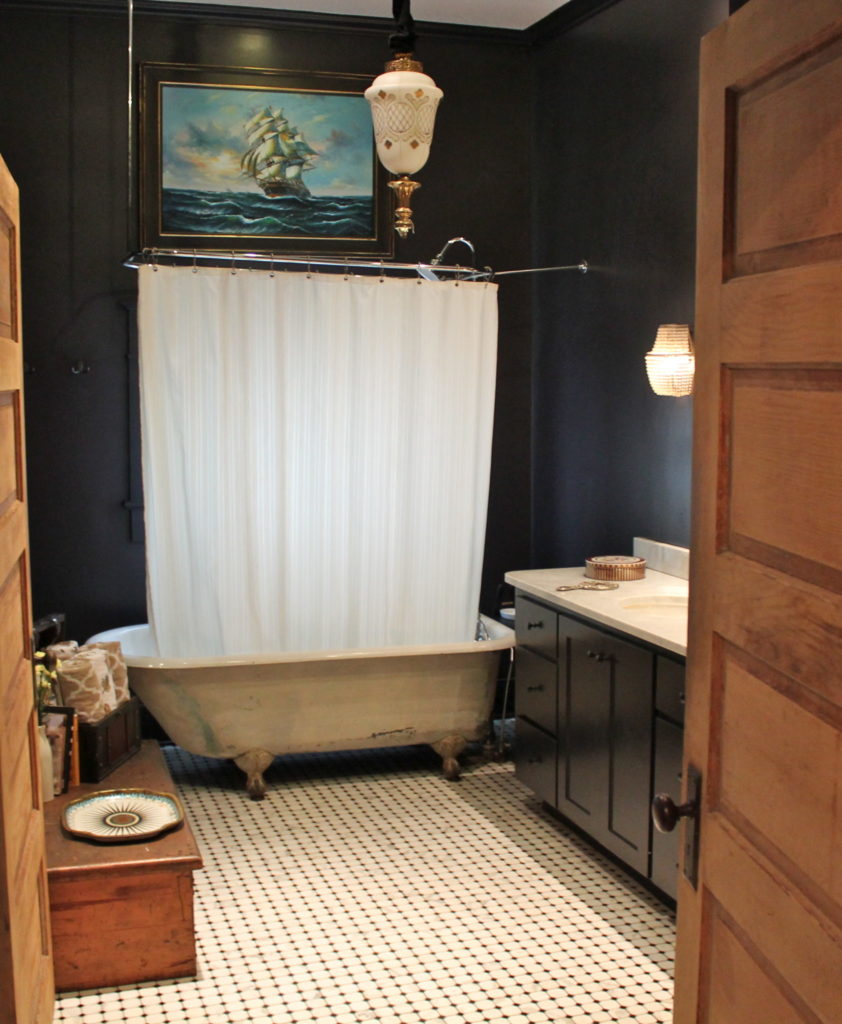 SaveSave
If you love what she did with this master bathroom as much as we do, come back in a few days to see her last (but not least) makeover for this space!
Here, Shannon gives a glimpse into her design mind through her own words:
The Mood
"Even with clean, classically designed bathrooms I like to bring in color and create a sense of history; in this case, I established a seafaring history with watery hues for the walls and ceiling. I recommend using Kelly-Moore km-4868 "Porch Swing" on the walls in both the bathroom room and water closet, and then "Whale's Mouth" km-4997 (how appropriate!) on the ceiling create the feeling of being at sea in comfortable quarters.
If you're not quite brave enough for such a bold wall color, try switching the two so you have the pale blue gray Whale's Mouth on the walls, trim and door in both rooms with Princess Kate on the ceiling. Another fun way to bring in color and show off the classic materials in the space."
The Accessories
"To really bring that feeling to life, I included unusual bowls and boxes to hold trinkets, a vintage bottle with decorative tops, and then covered the walls with a salon-style hanging of art and objects. I love vintage seascapes and maps so I mixed those in with my own art and a few modern pieces to keep the mood a little playful.
I also like using unexpected things in useful ways so I found a row of vintage brass hooks for towels, a turned leg piano stool for resting, and a carved cold leaf shelf scone for toilet paper or any delicate collectible you'd like to feature. All of this is wrapped up with a comfy rug of earthy texture and geometric pattern that echoes the tiles and some rustic red to bring out the warm hues in the artwork, wood tones, and seashells."
SHOP
Love anything you see? We have a detailed BUYING GUIDE of everything from this room so you can easily re-create the look in your own house!
BONUS: Sarah Dickinson, the beloved blogger from Sarah's Book Shelves, has picked the books in this room to completely fit the design and mood! We love reading as we lounge in a tub, so check out the cool books that Sarah chose for the room based on the design! It is a trip to see how her mind works, and she always picks the best reads – so brilliant!
BEHIND THE SCENES
Pulling off this nautical aesthetic can walk a fine line between elegant and kitschy, but Shannon avoids this masterfully. Watch this video of Anne and Shannon to learn how to recreate this look in your own bathroom and why Shannon made the design choices she did!
MAKE IT YOUR OWN
Our biggest wish is that you get to experience the thrill of designing flawless rooms without the worry of design missteps. That's why we have made it so easy to Become Your Own Designer – no matter what your room layout! Just click "Explore This Room" (in upper right corner) to get started: 
1. BUYING GUIDES with clickable links to stores of everything you see. Now you can easily buy anything you love through stores and websites you trust!
2. DESIGN GUIDES with room planners and templates to get this look in your own floorplan. We show you exactly how we do it – It's So Easy!
3. HOW TO VIDEOS and more!
xoxo
Anne